How to connect a laptop to WiFi
The Dumfries and Galloway College Wireless network is an internal only network. Only staff and current students of the college with a college login account will be able to access this network.
Follow this guide to get your laptop connected while on campus.
1. Open your settings app and navigate to your Wireless Network settings
2. Find and select the DGC_Guest SSID
3. You will automatically be redirected to the
webpage in the screenshot.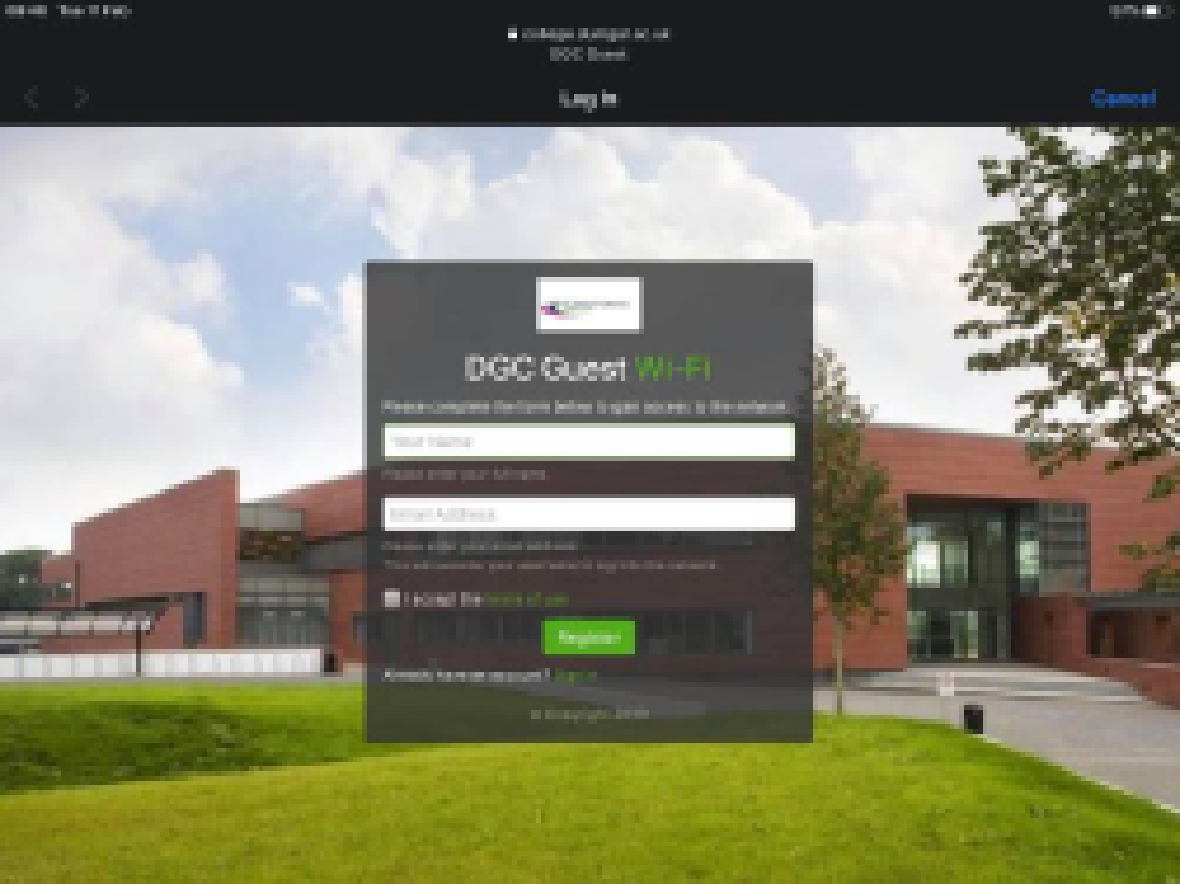 4. Enter your details
Enter your name in the "Your Name" box.
Enter your Email Address.
This will be used as your login username should you need to reconnect.
Accept the "terms of use" and press Register
If you have previously registered within the last 24 hours you can select sign in and this will prompt for your details.
5. Once you select "Register" you will be redirected to a page which shows your
connection information:
Please take note of this in case you need to sign back in.
Please screenshot or take down the information below. Should you lose connection and are requested to re-authenticate you will need this
information. These are only valid for 24 hours.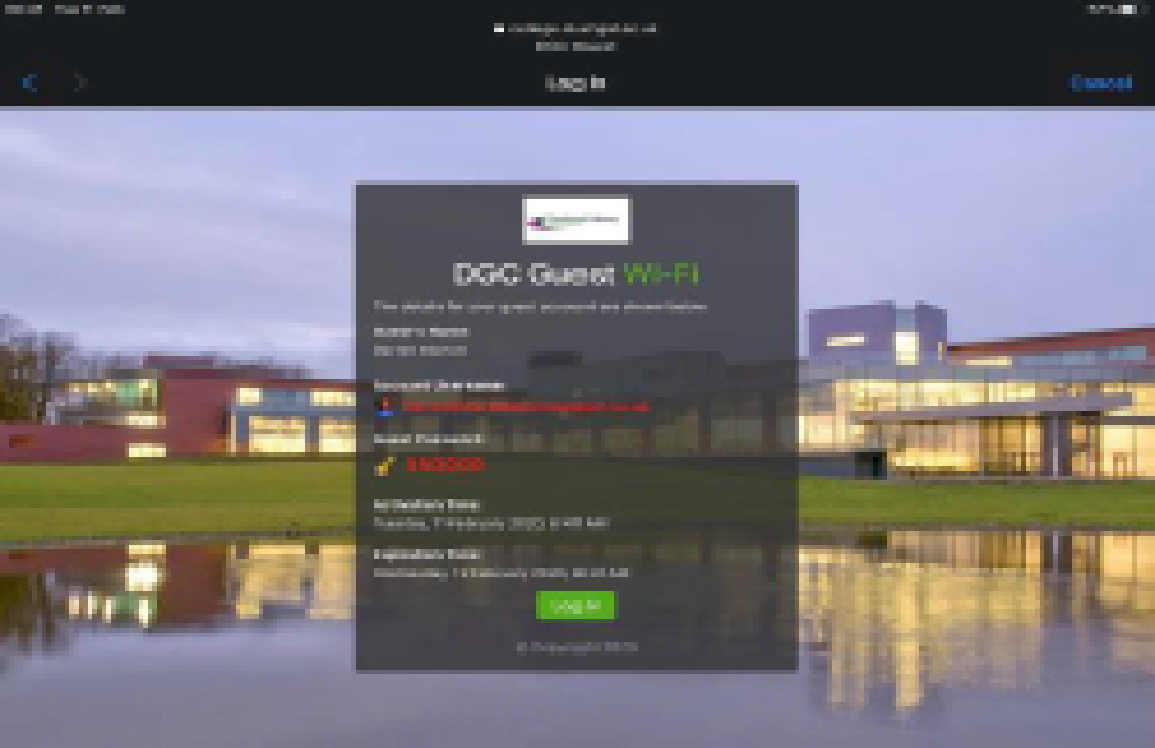 6. You will then be forwarded to a holding page and then the internet after 10 seconds…