How to reset your college password…
Forgotten your password or got locked out of your College account? Easily reset it by following the guide below.
Note: You will need access to the personal email account you registered for your course with*.
*Don't have access to your personal email address? Or need to change it?
Contact Student Records sturec@dumgal.ac.uk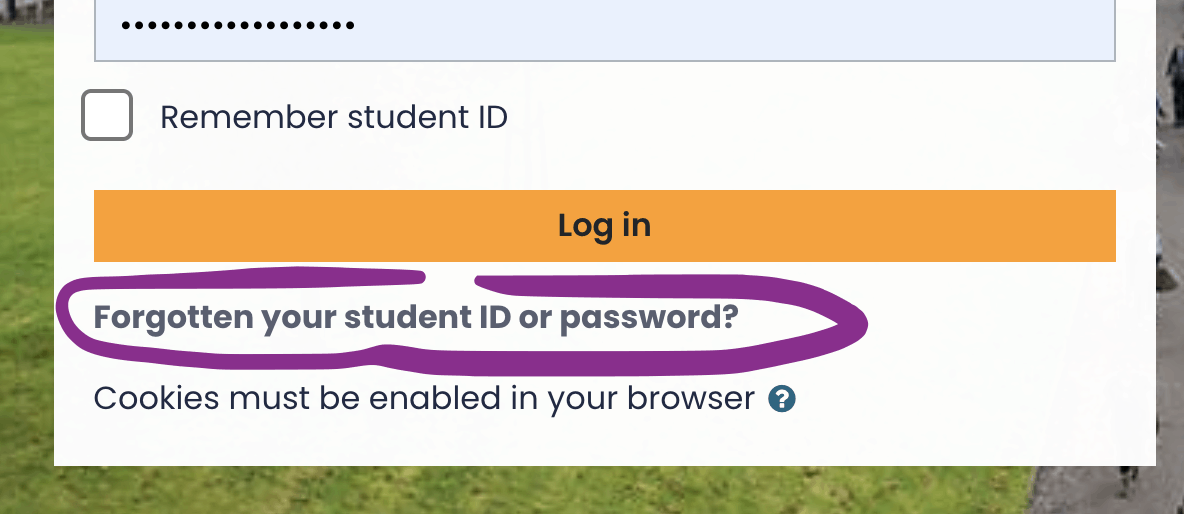 2 You will be redirected to the forgotten password page where you should enter in your 7 digit Student ID number you received when you enrolled.

Please enter your 7 digit student code and press "Request new password"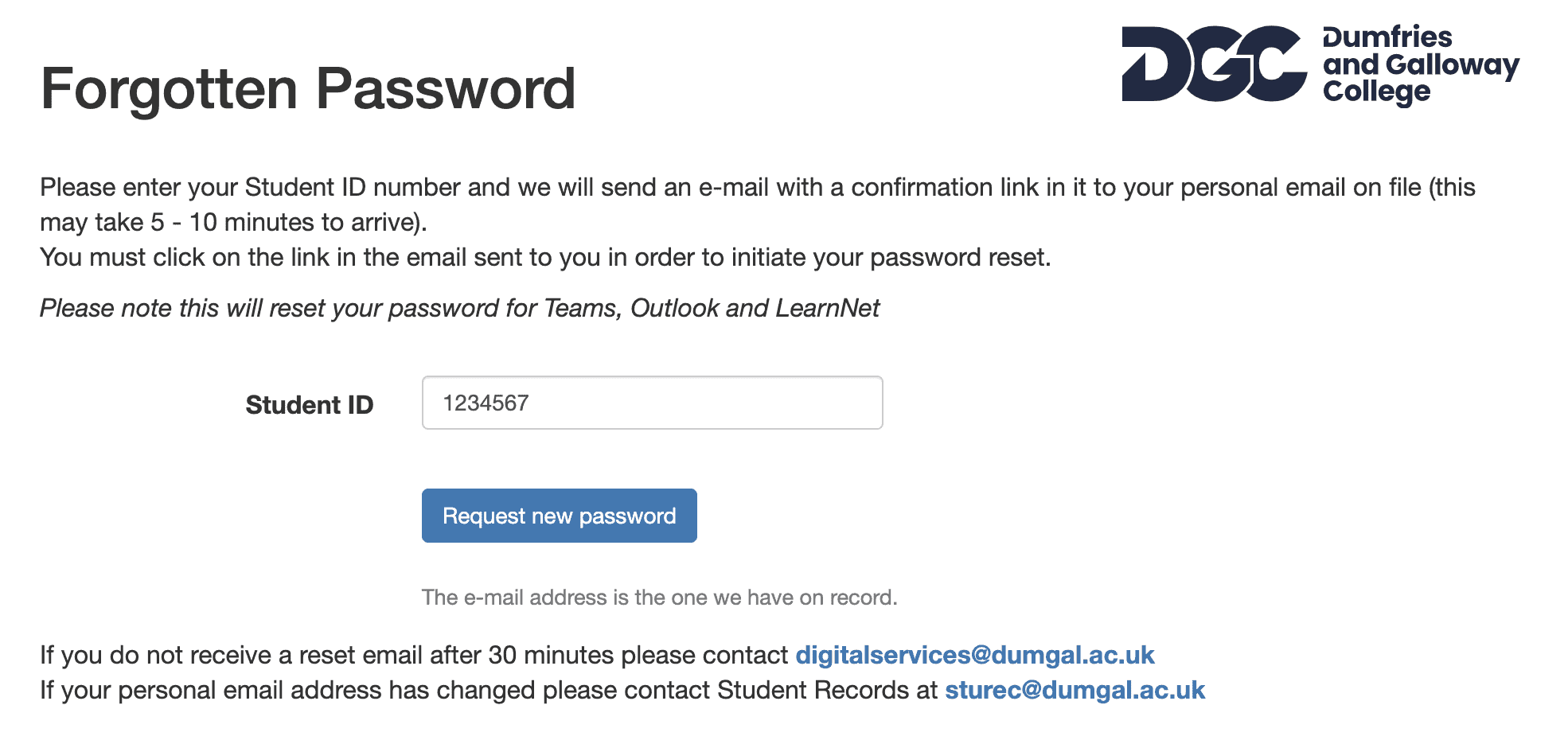 3 As a security measure an email will then be sent to your personal email address to confirm that you made the request to reset your password

Click on the link to confirm you want to reset your password
4 A few minutes later you will receive another email with your new password.

Please note that this will have reset your password for Teams, Outlook, Office 365, LearnNet and DigiSkills so you may need to update your saved passwords on your devices.
Troubleshooting
New Password not being accepted
If you are copying the new password from the email and then pasting it into the form, be aware that it can sometimes pick up extra white space which the system sees as part of the password.
Try typing in the password instead.
If your email is correct and you still have not received an email please put a ticket in with digitalservices@dumgal.ac.uk including your student ID number and any error messages you received.
Email has not arrived
If you have not received either email, first check with Student Records (strec@dumgal.ac.uk) that your email on file is correct.