Where can I find my Student ID?
All students have a Virtual ID Card. Your ID can be found on the Student Portal by logging in to your account and clicking the Virtual ID Card Link.
Where can I get my ID Card?
Once you login to the student portal (login button is at the top right of this page) you should click your name to go to your account dashboard. On your account you will see a link to the Virtual ID Card click this link. You will then have two options, you can either download an old style ID Card as a PDF or you can generate a newer style ID card as an image that you can then save to your phone.
The image version has been optimised for mobile phones.
On mobile devices you may need to download a PDF reader to view the older style PDF card.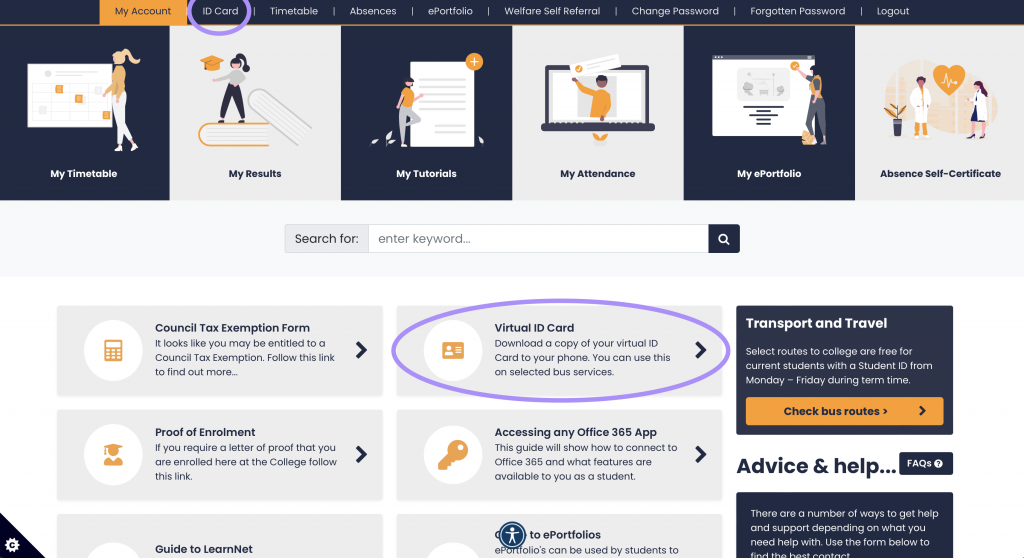 Can't see your ID?
For the ID card to be generated it requires a photo of you on your Student Record. This is usually added during enrolment, however if yours is missing you can contact Student Records at sturec@dumgal.ac.uk to get one added.