Guide to DigiSkillScotland
Some students may have all or part of their course located on DigiSkillScotland (a joint partnership between Dumfries and Galloway College and Borders College). Your Course Lecturer or Tutor will tell you if this is the case.
We appreciate not everyone will have used our DigiSkillScotland platform before so we've included this login guide to help you get started!
1. Logging in to DigiSkillScotland
Load www.dglearnnet.com/digiskill/ in your web browser on your device and click the red button labelled "Student Login". The website will work on desktop, tablet and mobile.
To login, Dumfries and Galloway Students should tap the button labelled "Dumfries and Galloway College Login". You may be prompted to login using your college office 365 account.
You should use your student email address and password to login e.g. 1234567@student.dumgal.ac.uk .
You should have received these details via email after you enrolled.
If you have forgotten your password you can use the password reset link available on the form. See the Password Reset Guide for more help.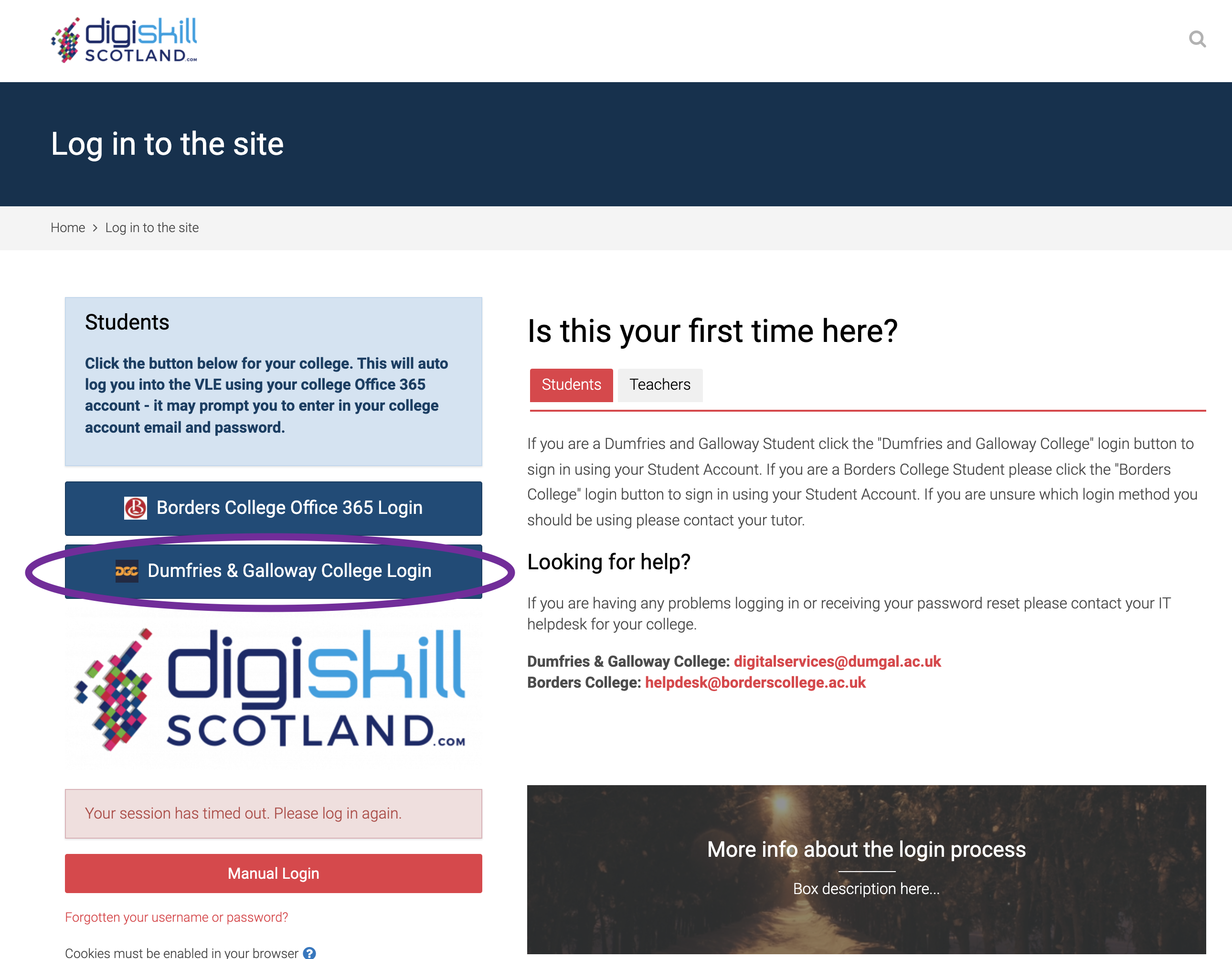 2. Finding your course
Once logged in, navigate to your course by clicking on "All Courses" and click on the title of your course.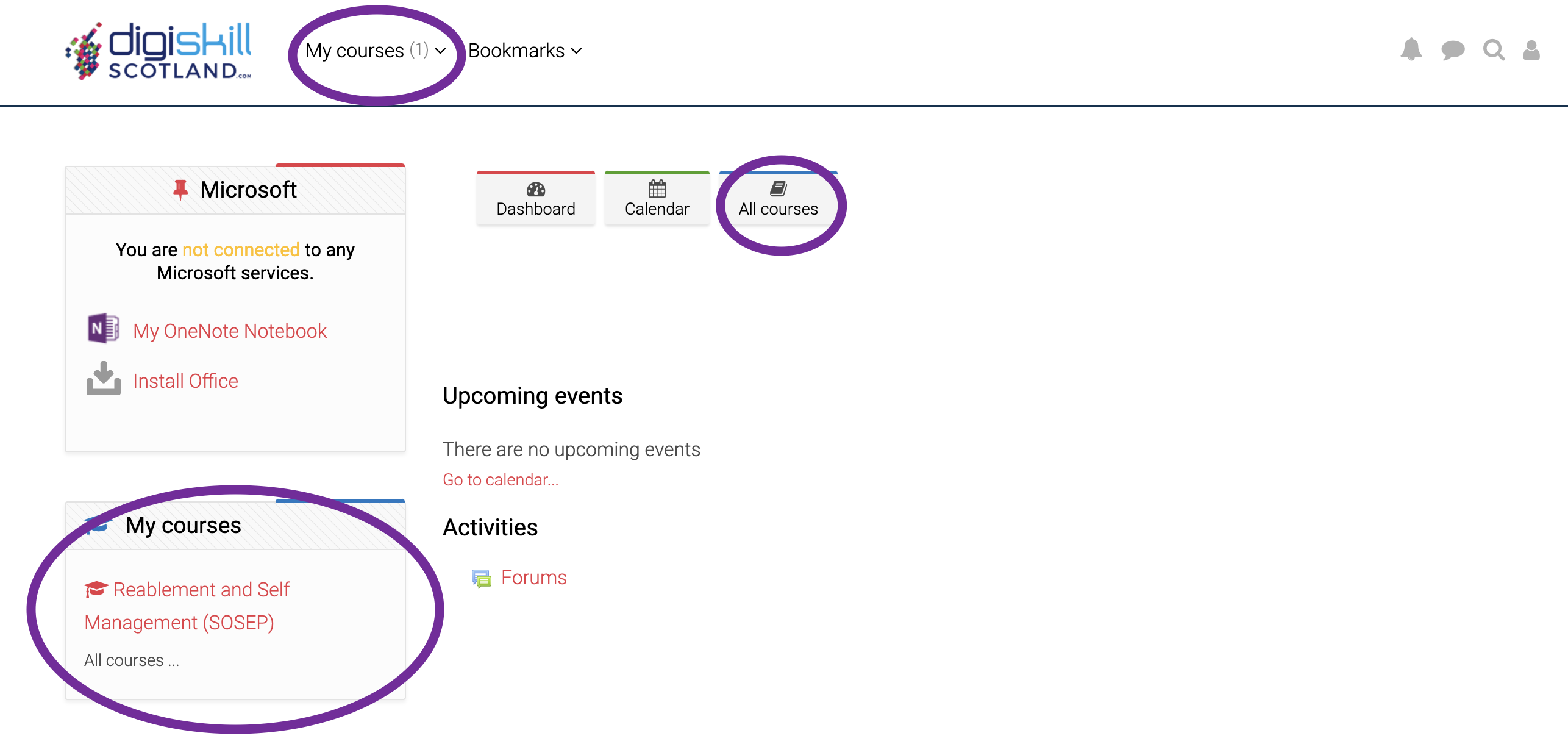 3. Problems using DigiSkillScotland
If you experience any problems using your course materials on DigiSkillScotland you should contact your Course Tutor. Make sure to include as much information as you can along with what steps you took and any error messages you see.