Guide to LearnNet
Most students can access LearnNet. This is Dumfries & Galloway College's Virtual Learning Environment (VLE for short!).
The VLE is where most students will find their online course materials and online quizzes uploaded by your Lecturer. Some students for example Open Learning students may find their course materials elsewhere (your Lecturer will tell you if this is the case). We appreciate not everyone will have used a VLE before so we've included this login guide to help you get started!
1. Logging in to LearnNet
Load LearnNet www.dglearnnet.com in your web browser on your device. The website will work on desktop, tablet and mobile.
Use your 7 digit Student ID number and password to login. You will have received these via email after you enrolled.
If when you enter in your student ID the system sees you have not enrolled it will tell you. If this happens check your emails including junk / spam folders for an enrolment email from Student Records. If you have not received this make sure you have followed all the steps in our Guide to Enrolment.
If you have forgotten your password you can use the password reset link available on this form.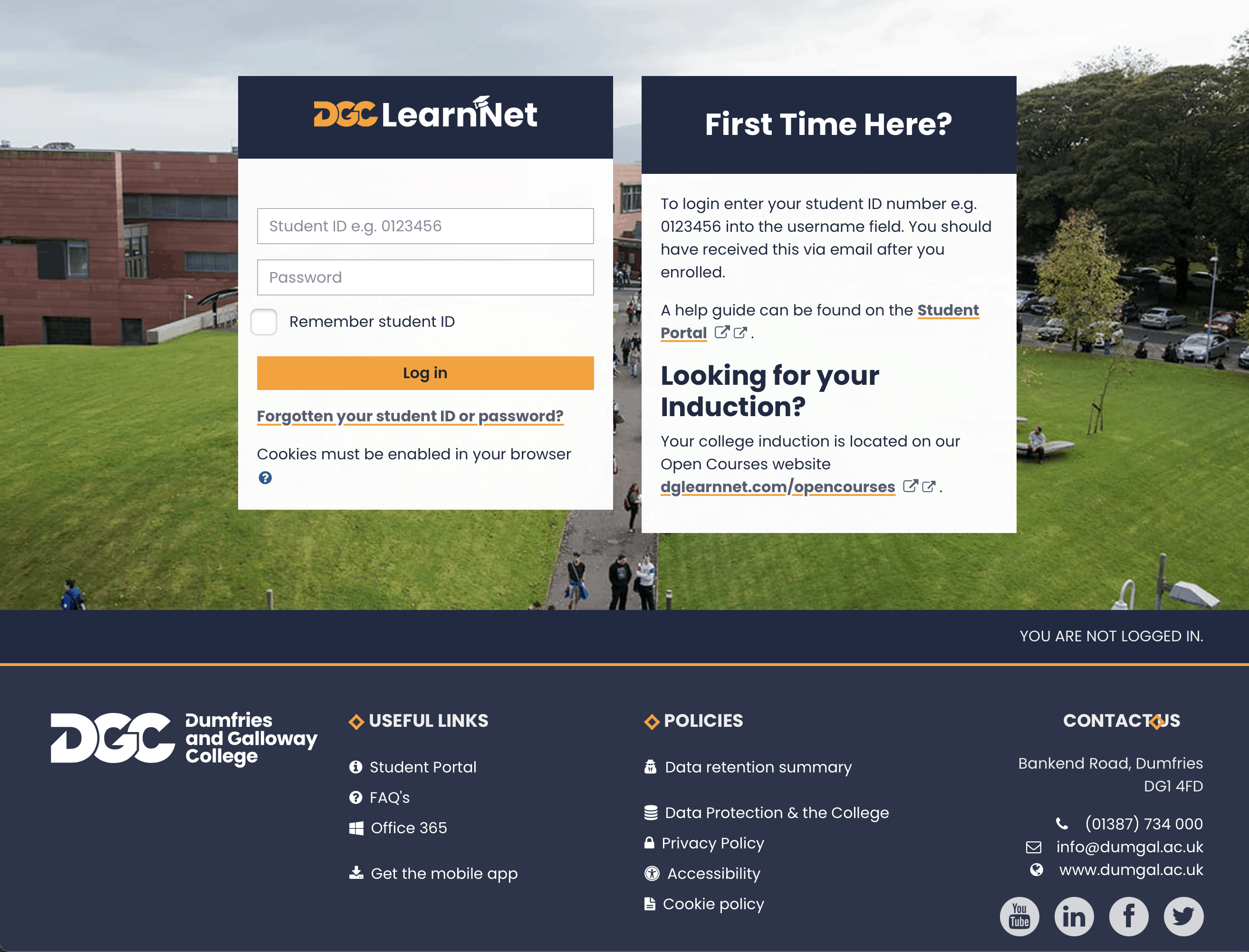 2. Tour of LearnNet
When you first login you will be automatically shown an online tour of LearnNet. This tour will show you where to find everything – there may be further guides for other sections of LearnNet like Books.
You can reset the tour on this page at any time by scrolling to the bottom of the page and clicking "Reset user tour on this page" under "Useful Links" in the footer.

3. Problems using LearnNet
If you experience any problems using your course materials on LearnNet you should contact your Course Tutor. Make sure to include as much information as you can along with what steps you took and any error messages you see.