Guide to LearnNet
If you're studying at Dumfries & Galloway College, you probably know about LearnNet already. It's our Virtual Learning Environment, (VLE for short!).
For those that don't know, LearnNet is where you'll find all your course stuff online, like materials and quizzes uploaded by your lecturers. For some of you who are doing Open Learning, you might find your course materials somewhere else (don't worry, your lecturer will let you know if that's the case). To get logged in check out our guide below….
1. Logging in to LearnNet
Load LearnNet www.dglearnnet.com in your web browser on your device. The website will work on desktop, tablet and mobile.
Click the button marked "Student / Lecturer Login".
When Microsoft prompts you to log in, follow the on-screen instructions and use your college Office 365 email to sign in. Your email address will be your student ID followed by @student.dumgal.ac.uk. For example, 1234567@student.dumgal.ac.uk.
If you are already logged into your college Office 365 account this will automatically log you into LearnNet.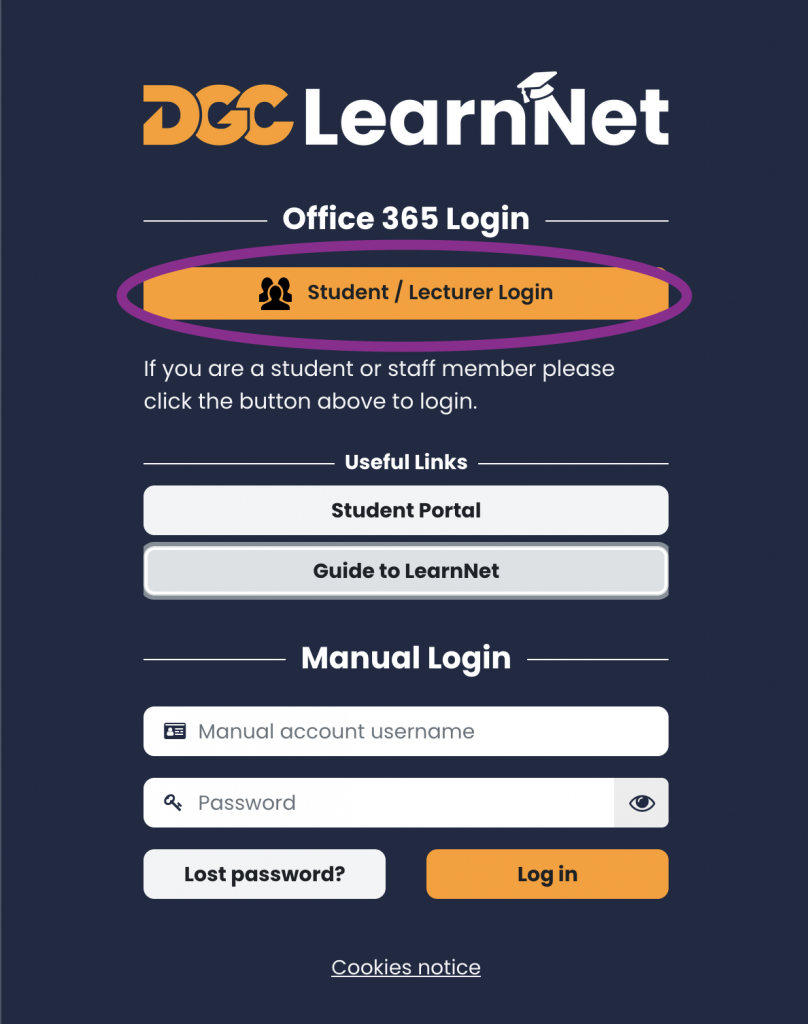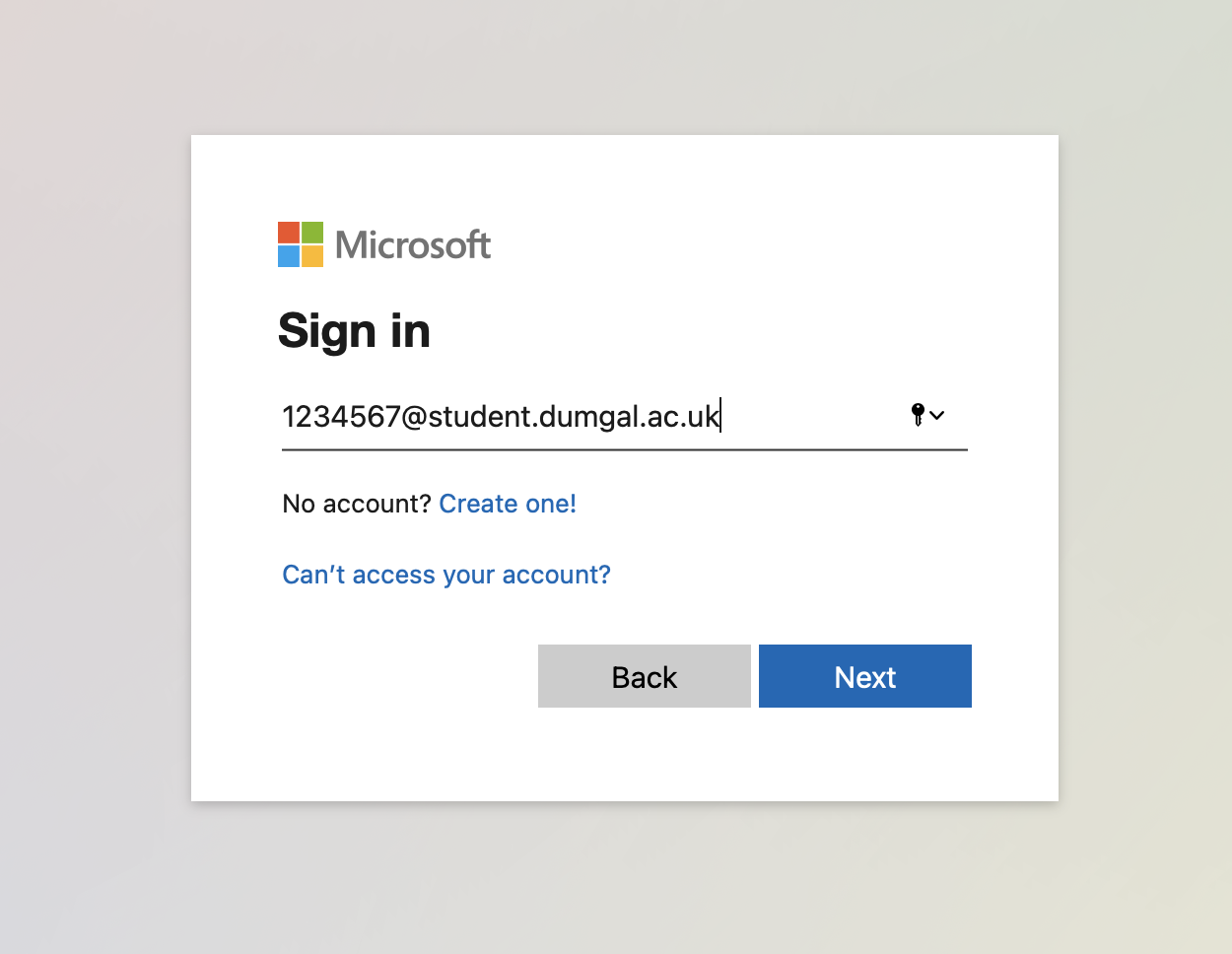 2. Tour of LearnNet
When you first login you will be automatically shown an online tour of LearnNet. This tour will show you where to find everything – there may be further guides for other sections of LearnNet like Books.
You can reset the tour on this page at any time by scrolling to the bottom of the page and clicking "Reset user tour on this page" under "Useful Links" in the footer.

3. Problems using LearnNet
If you experience any problems using your course materials on LearnNet you should contact your Course Tutor. Make sure to include as much information as you can along with what steps you took and any error messages you see.
Troubleshooting
Having trouble getting logged in? We've listed some of the most common solutions below. If none of these help please get in touch with digitalservices@dumgal.ac.uk
Don't know your student ID or password?
Your Student ID and password is emailed to you when you complete and submit your college enrolment form. If you haven't enrolled yet check our enrolment guide.
If you haven't enrolled you won't have an account just yet – you should receive an enrolment link once you have accepted your offer. If you have a conditional offer you will need to meet these conditions before you can accept your offer – check with Student Records (sturec@dumgal.ac.uk) to see if you should have received an enrolment link.
If you have enrolled and haven't received your account details email or have lost the email – please contact digitalservices@dumgal.ac.uk and we can resend it to you.
Forgotten your password?
If you have forgotten your password check our password reset guide
Microsoft is requesting Approval
Check the email address at the top of the approval request. It should end in @student.dumgal.ac.uk . If it does not, you are trying to access with the wrong office 365 account. Go to portal.office.com and log out off office 365 then try logging into your student Office 365 account.
If you are definitely logged into your college office 365 account please contact digitalservices@dumgal.ac.uk for assisstance.